Why book with us?
Group Bookings Enquiries
Nobody likes to be left waiting, which is why we will aim to respond to your initial enquiry within 48 hours.
Excellent Group Menus & Packages
We offer a wide range of group menus and corporate packages to suit your needs. Our food is absolutely delicious and our packages are very competitively priced.
National Coverage
With Zizzi restaurants located throughout England, Scotland and Wales, we will be able to provide a venue in almost every key city and tourist hotspot. These include Central and Greater London, Oxford, Cambridge, Edinburgh, Manchester, York, Bath, Falmouth and many more.
Private Hire & Corporate Events
We offer a VIP rate and service, with some of our restaurants being available to hire out for any function, depending on the group size and requirements.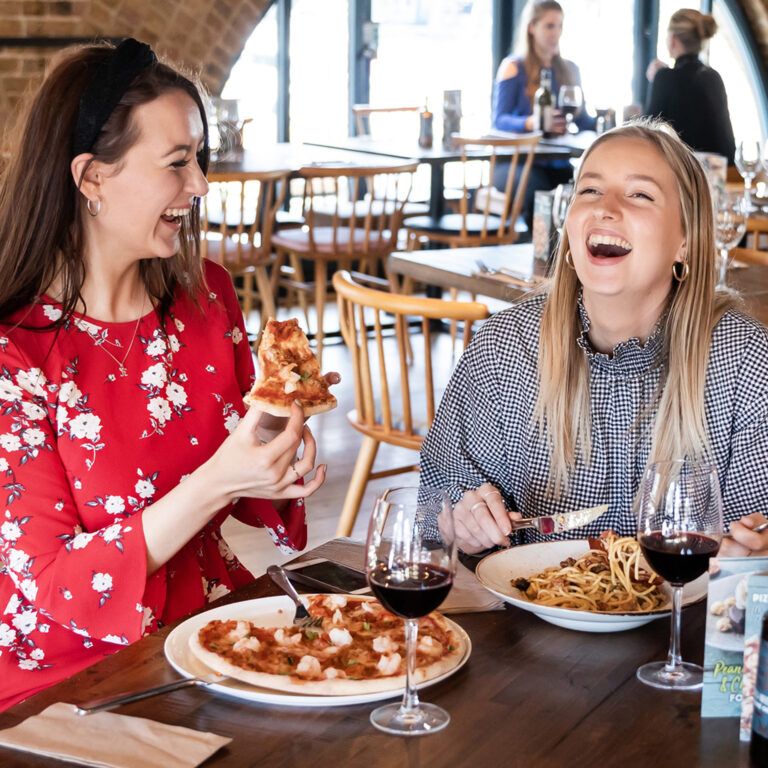 To make an enquiry, send an email to group.sales@zizzi.co.uk letting us know the following:
size of your group
the restaurant you're interested in booking for
the date and time of when you would like to visit
Please use the email subject 'Zizzi Booking Enquiry', and we will aim to get back to you within 48 hours and will be on hand to help you organise your bespoke event from start to finish.