How does the Zillionaires' Club work?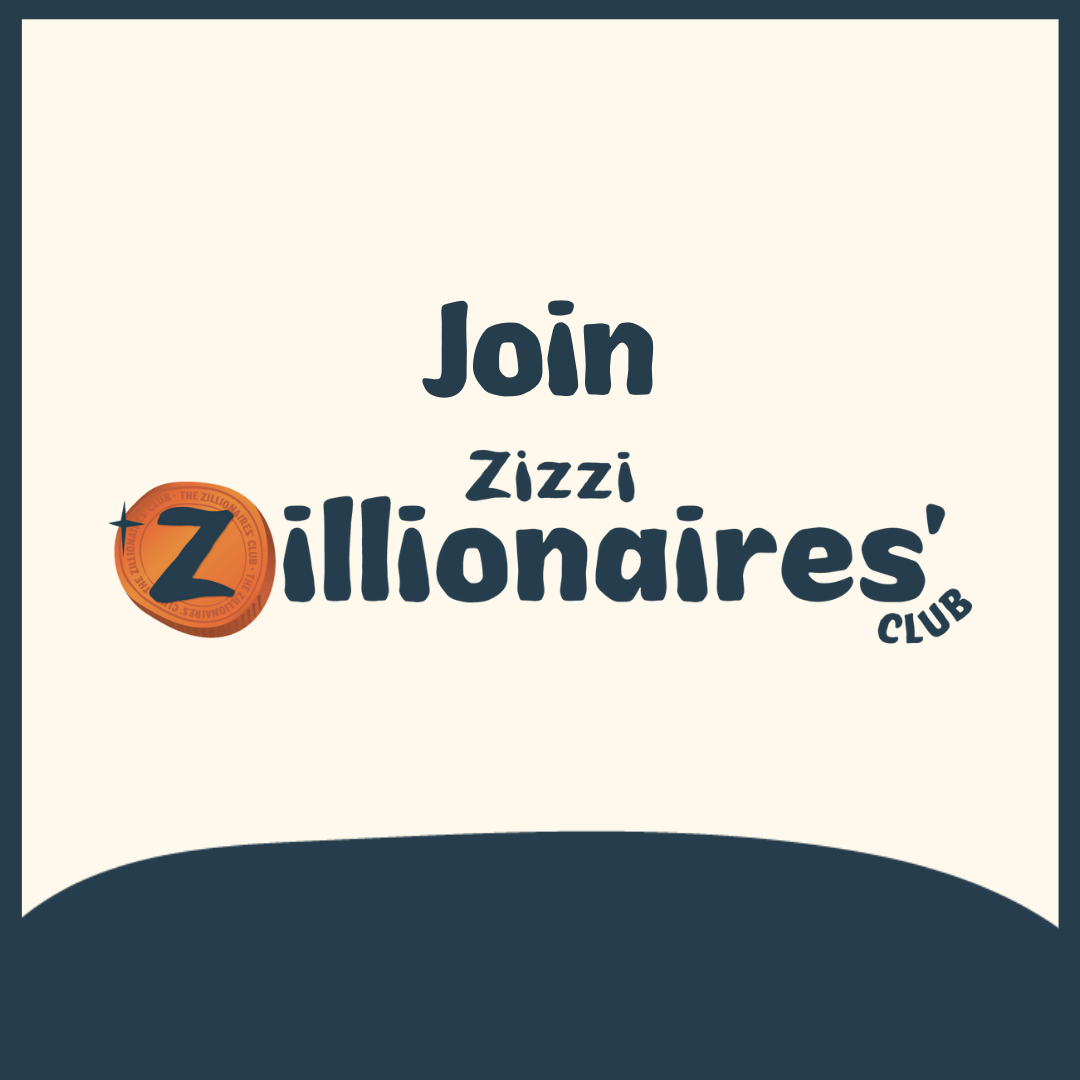 Join Zillionaires' Club
The home of exclusive perkz like free food, drink and 20% off Click & Collect.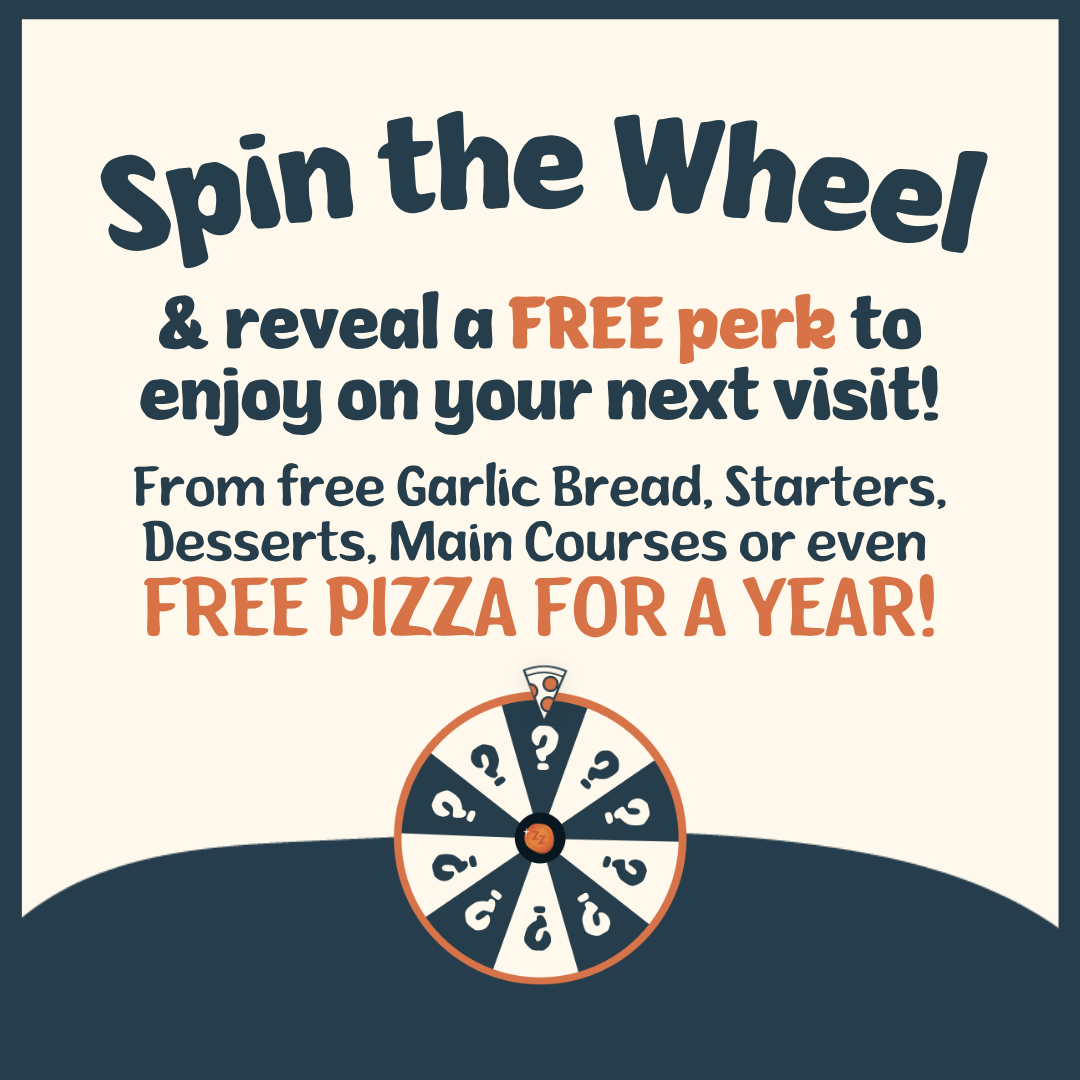 Enjoy a Free Welcome Perk
Get a FREE perk when you join to use on your next visit.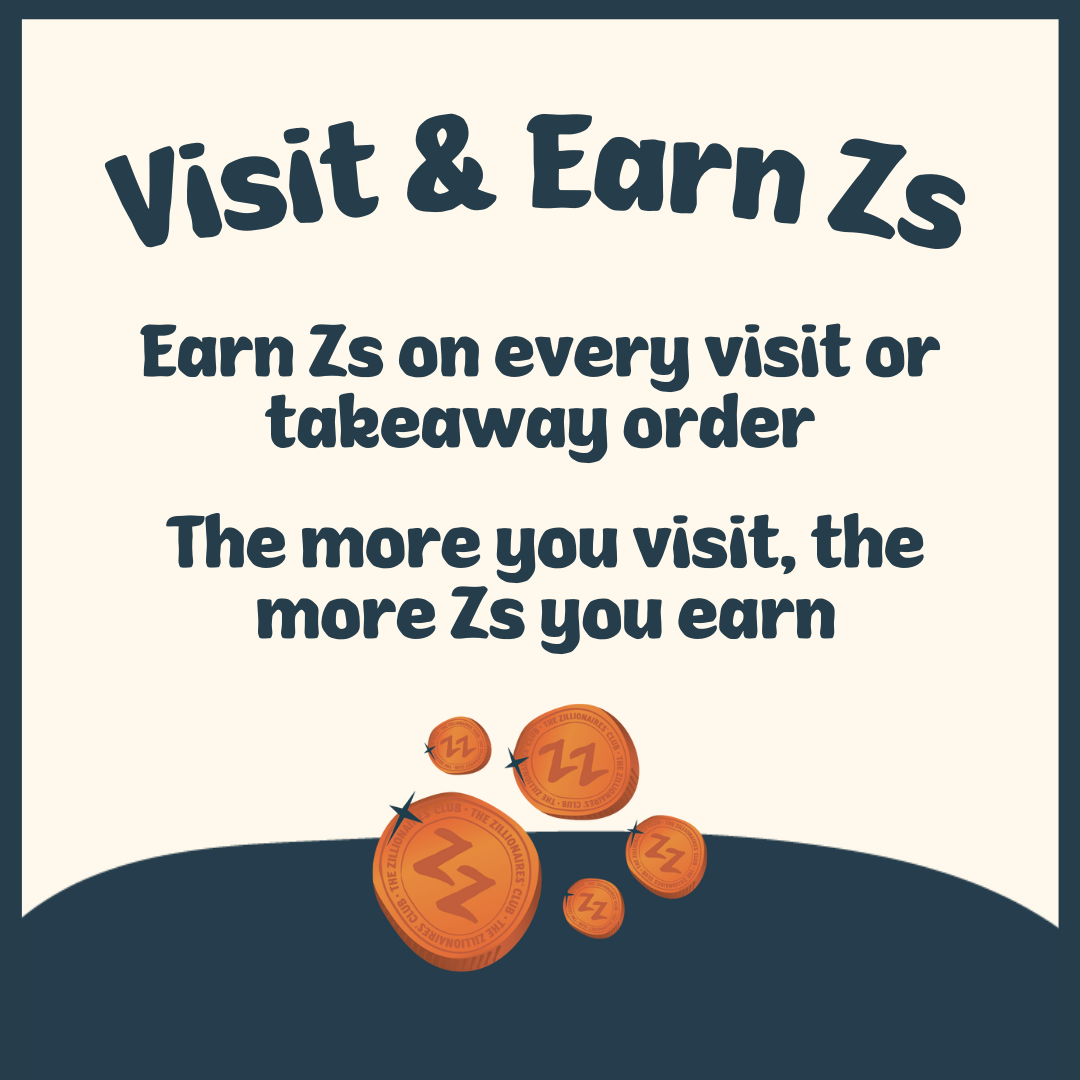 Visit & Earn Zs
Earn more and more Zs on every visit to Zizzi, or by ordering a takeaway, or referring a friend.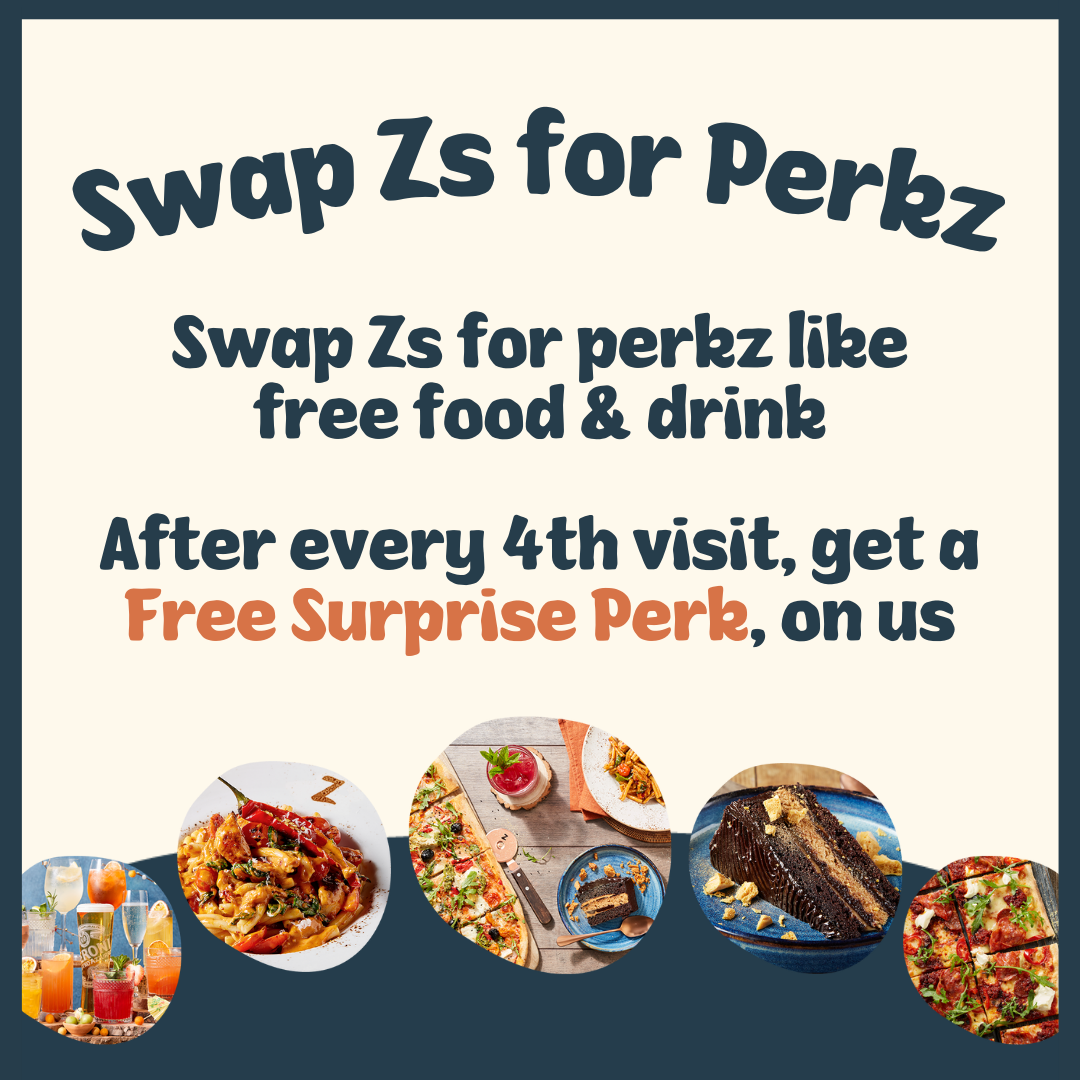 Swap Zs for Perkz
Swap your Zs for perkz like free food, drink & more! After every 4th visit, you'll receive a free Surprise Perk from us!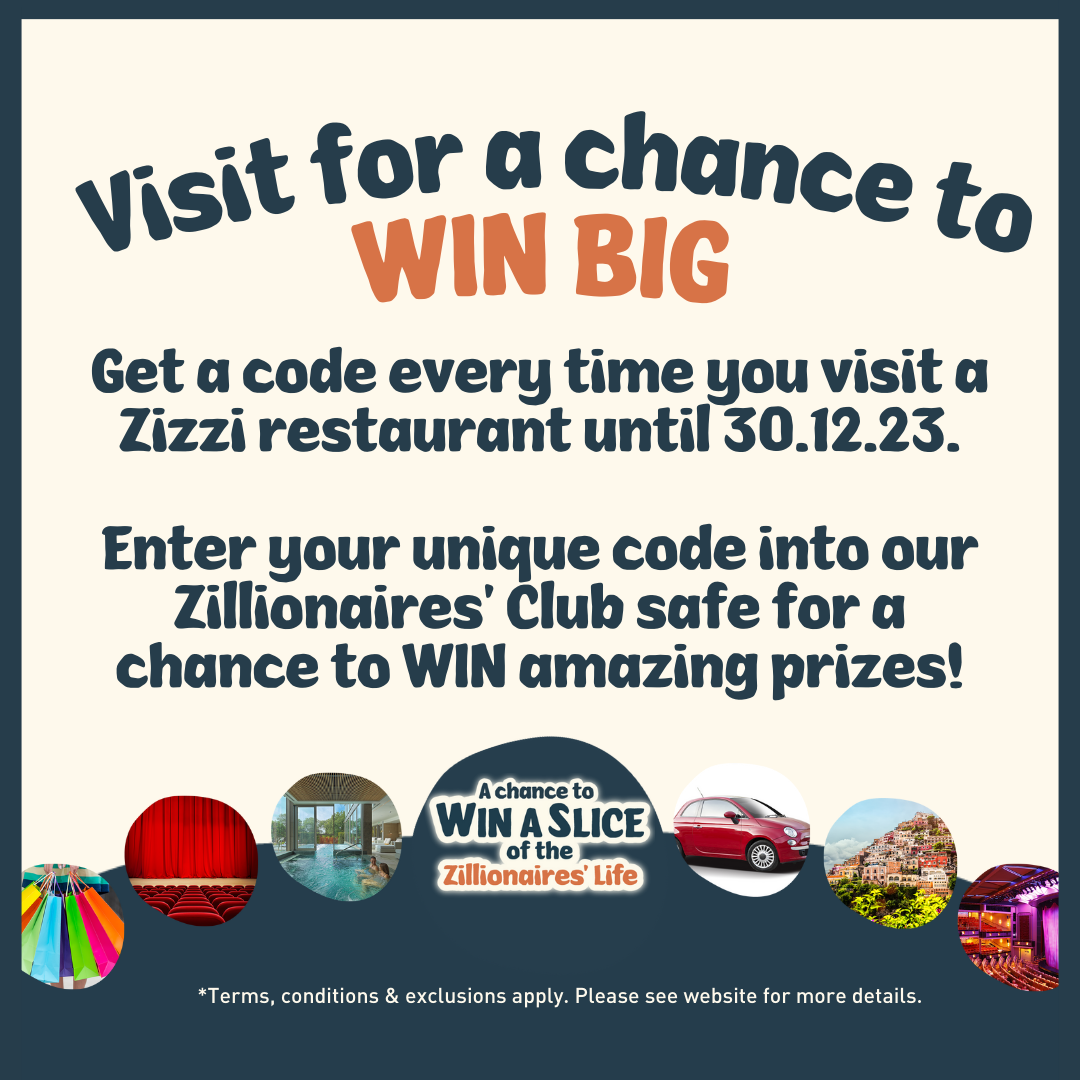 Visit for a Chance to Win Big Prizes
Every time you visit a Zizzi restaurant until 30th December 2023, receive a special code for your chance to win big prizes. Full T&Cs apply.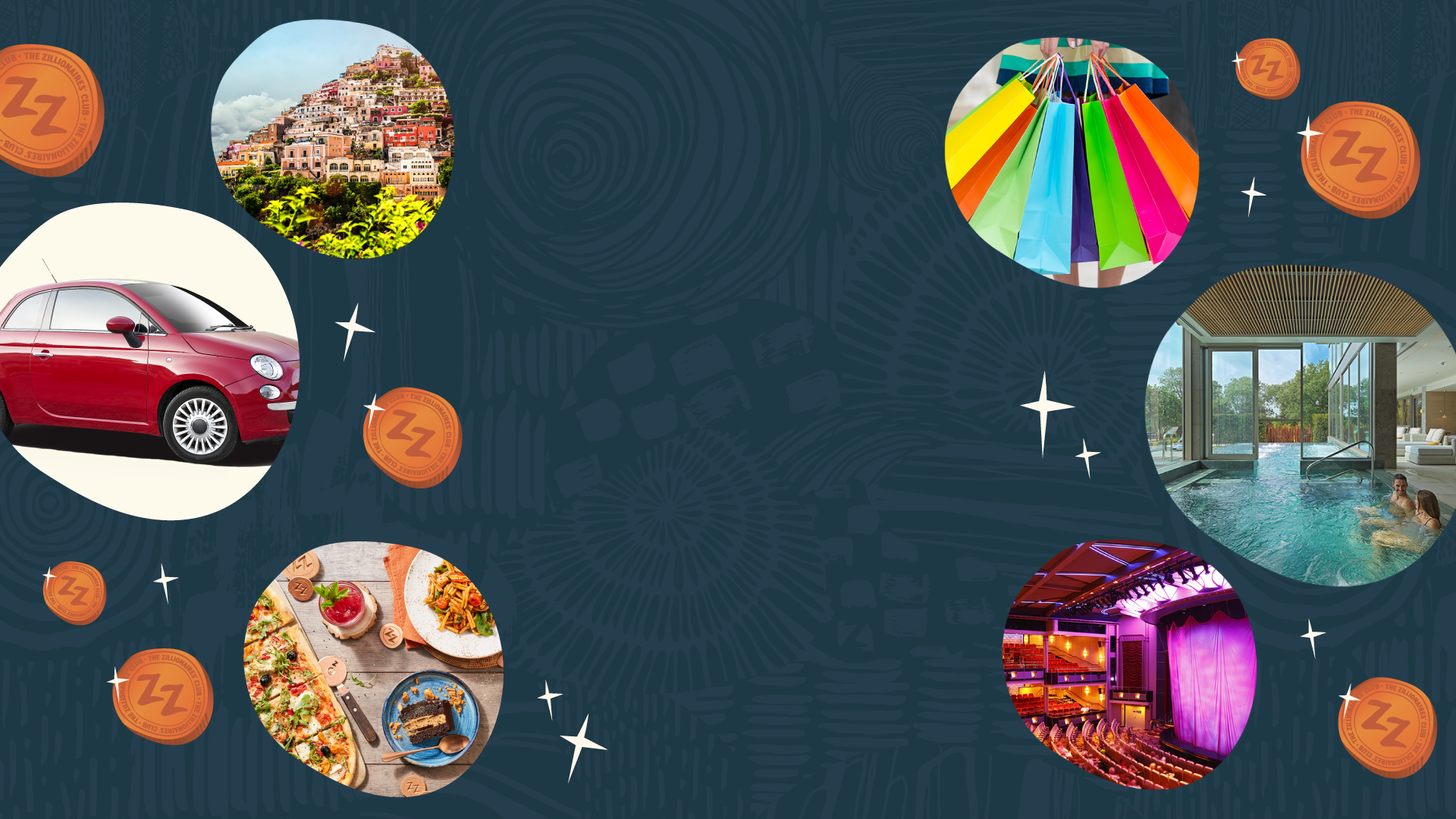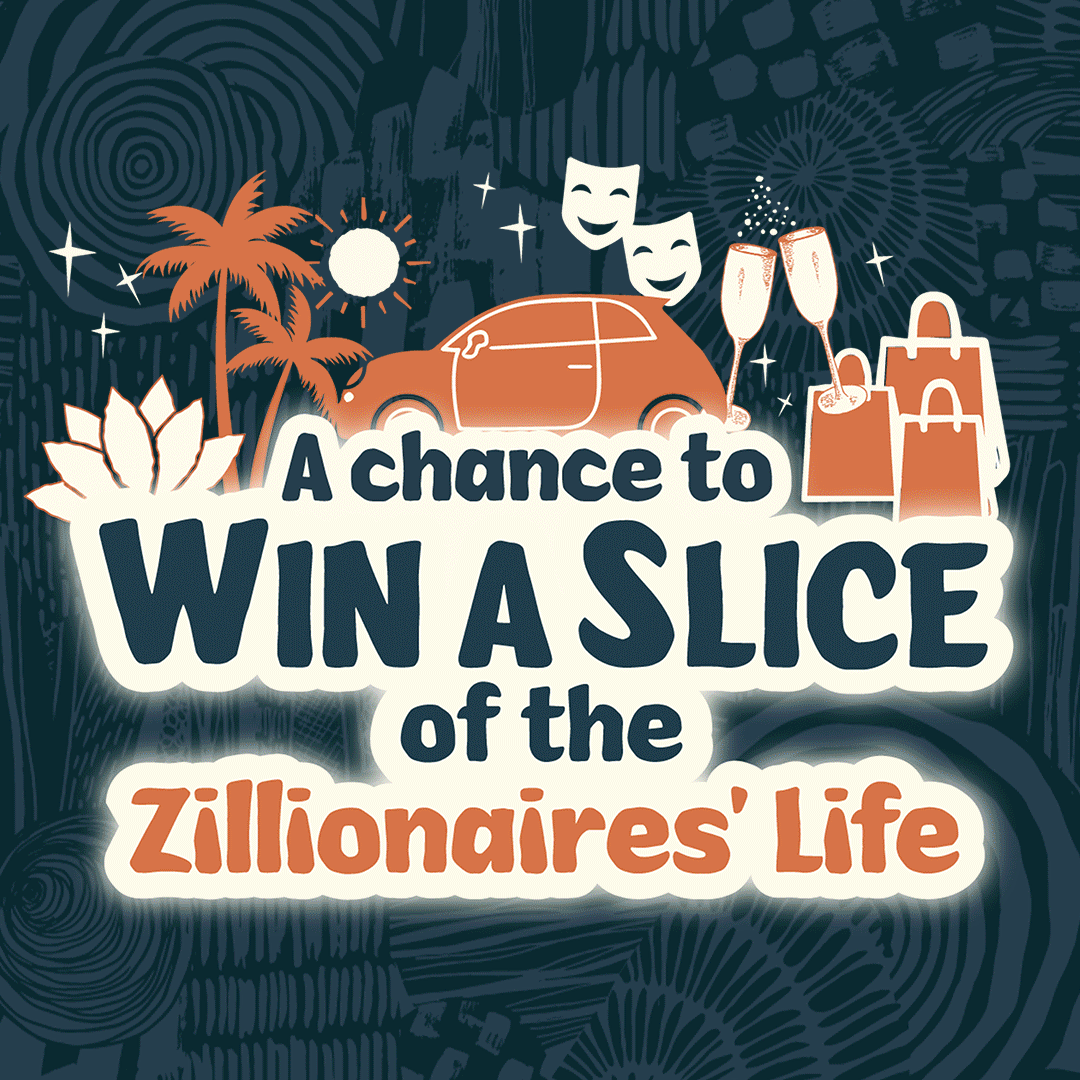 WHAT COULD BE WON
There are £200,000 worth of prizes that could be won in our exciting chance to Win a Slice of the Zillionaires' Life promotion. If your code is lucky enough to open our Zillionaires' Club safe, you could win:
One of three Fiat 500 Hybrid Cars
One of five holiday breaks to Hotel Botanico San Lazzaro on the Amalfi Coast, Italy
One of 60 Spabreaks.com £500 gift cards
One of 60 Selfridges £500 gift cards and overnight accommodation gift cards
One of 103 Theatre Tokens £250 gift cards
One of 30 Zizzi Parties for 15 people
*See terms and conditions for full details and restrictions.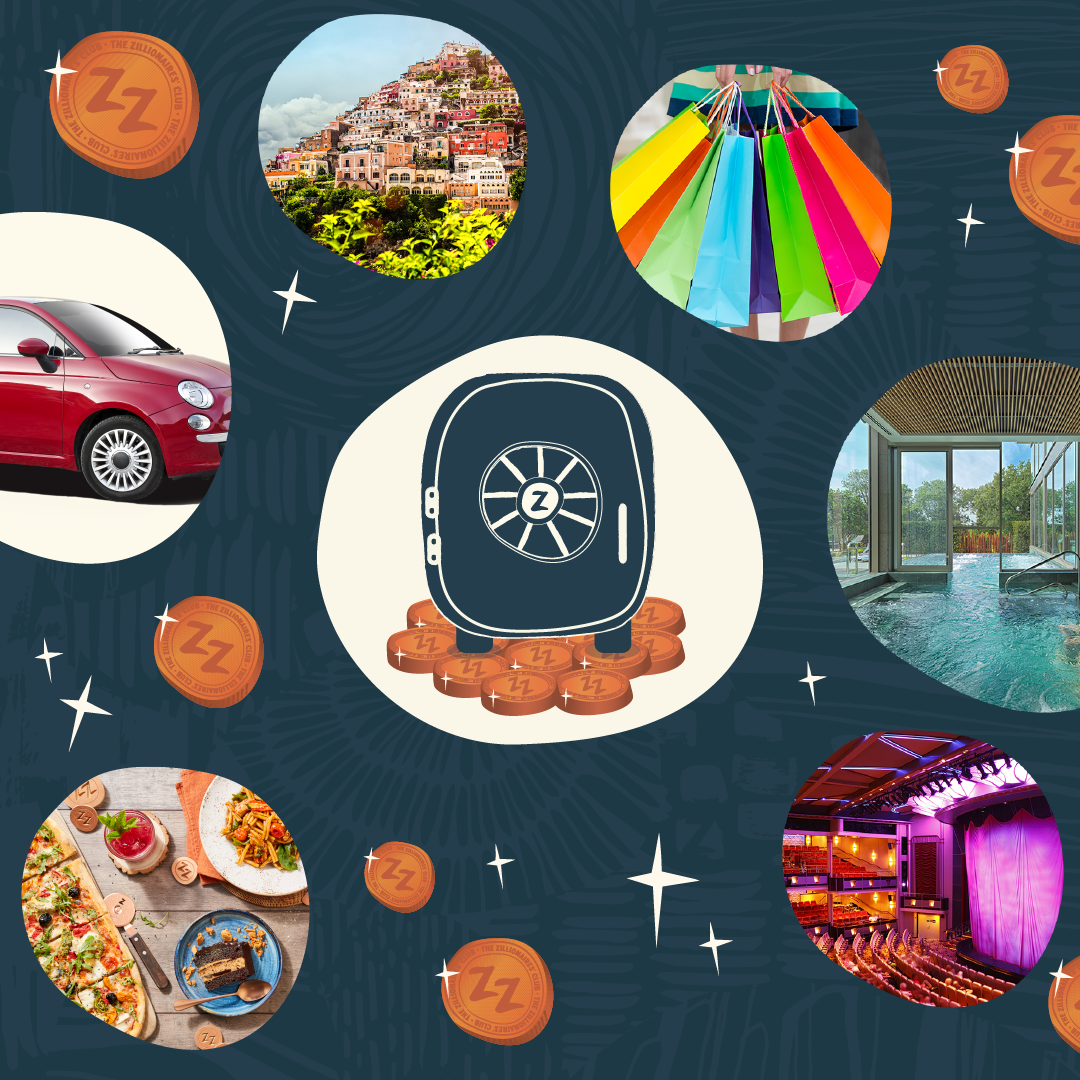 HOW TO GET A CODE
Visit the Zillionaires' Club website to register as a Zillionaires' Club member and receive a code to participate within 24 hours.
Existing Zillionaires' Club members will receive a code within three days of the promotion start date.
Zillionaires' Club members will receive an additional code after each visit to a Zizzi Restaurant, within 24 hours of scanning their Zillionaire ID.
Visits must be completed by 23:00 on the 30/12/2023. The promotion closes at 23:59 on 31/12/2023.
If you would like to know more about the Zizzi Zillionaires' Club online instant win promotion, check out our Frequently Asked Questions here. If you're after a bit more detail, here are the Promotion Terms & Conditions and Privacy Policy.